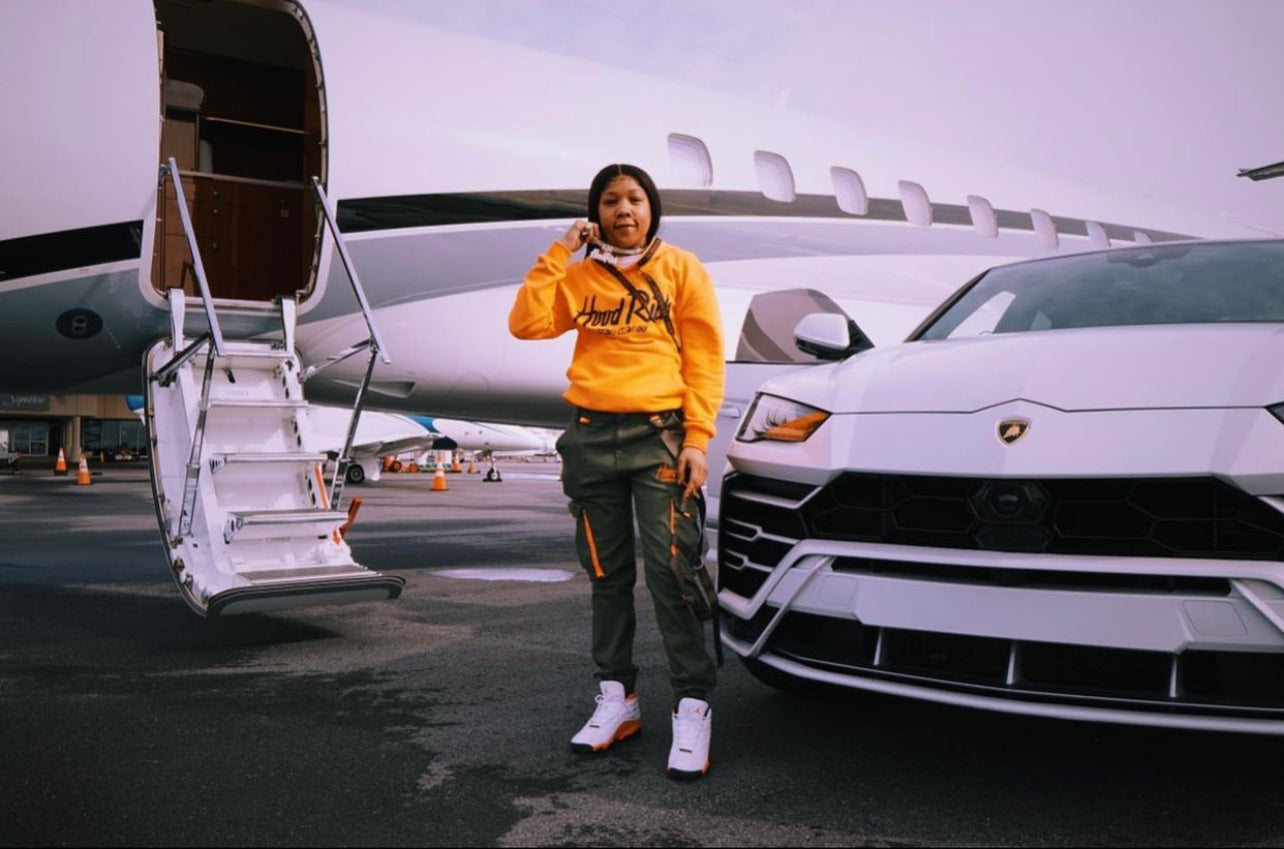 Our Story
Founded by Kim Moffitt, Hood Rich Clothing was started with a couple of dollars and a dream, $250.00 to be exact. She is self-taught and everything is attributed to her taking that leap of faith and investing in herself. Led by a confident entrepreneur, we take independence and business very seriously. Taking chances and betting on yourself doesn't come easy. However, with an emphasis on establishing a self-sufficient brand, business, and lifestyle, Kim jumped off the porch and began as a home (living-room) custom print t-shirt company in Greensboro, North Carolina. That was then, now flash forward! Here we are an inspiring and very influential brand that the culture can count on!
Check Out How Far We've Come
HoodRich Clothing Company
Founded in 2016, the vision for the brand was simple. You don't have to be rich to look rich. Culturally appropriate and fashion forward collections for the entire family designed to reinforce a state of mind that no amount of money can buy. Hood Rich Clothing is a streetwear brand with simplicity and comfortability at its core; created to redefine high end fashion norms.
Watch Our Interview